Testimonials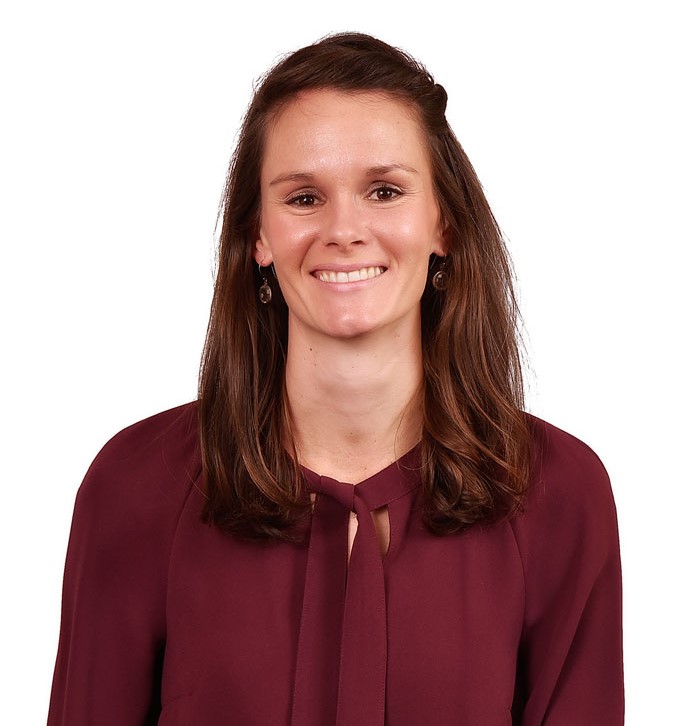 Rochélle Cloete
"I joined Midlands Dance Theatre Centre as a little grade 1 girl and danced with miss Susan until I finished matric. I loved every moment of it. From the weekly classes where miss Susan always inspired us to do our best, to the tense excitement of an RAD exam.
I have always been shy, but dancing gave me the opportunity to lose myself on stage and forget about anything else. I still have the fondest memories of show rehearsals, costume fittings and performances. I remember the dedication towards exam preparation and how proud we always were of our studio at dance competitions.
I loved Midlands Dance Theatre Centre and I know anyone learning to dance under miss Susan's guidance, will love it too!"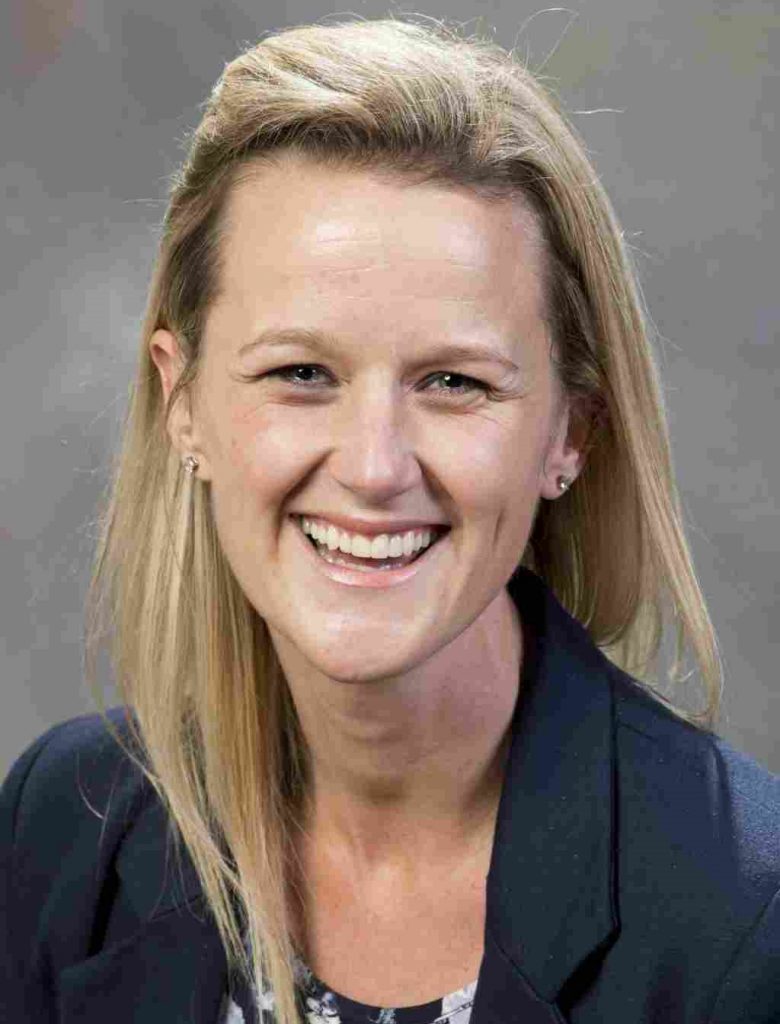 Angie Logan
"I joined what was Harlequin Dance Studio in 1998 and through Susan Cleary I completed my Advanced 2 Modern Examination and, under Susan's expert guidance and care, I qualified as an ISTD Modern Dance teacher and as such, began to teach classes at the studio. I also took part and choreographed for her fabulous and dynamic shows each year. In 2003 I received a scholarship to go to Waterfront Theatre School where I spent a year before coming back to Harlequin in 2004 to complete my Imperial Ballet Associate and Associate Diploma in Modern.
I spent the next three years in London where a highlight of mine was performing as Cinderella in the travelling pantomime. For the last 5 years I have been at Ashton College in Ballito as the Head of Dramatic Arts and Dance. Susan created a family during my time with her and those memories are some of my most cherished ones. Her enthusiasm and her incredible talent are inspiring and I hope to be half the role model to my students that she was for me. Harlequin and now Midlands Theatre Dance Centre will always be my other home…"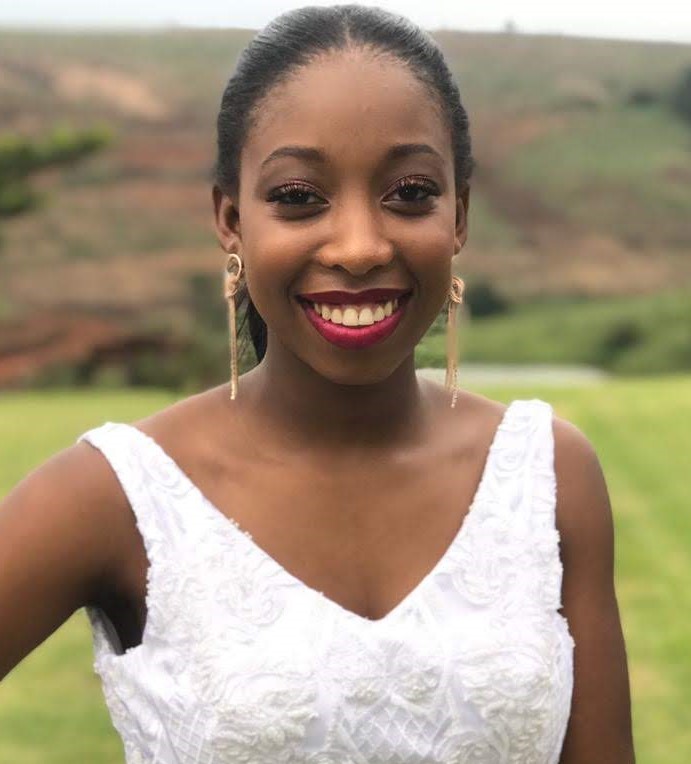 Reo Sachane
"I was a modern dance and ballet student at the Midlands Dance Theatre Centre for five years and I loved every second of it. The MDTC was my perfect escape and favourite place to be. Not only was my experience filled with friendships and fun but I grew so much as a dancer. I wouldn't change my experience for anything else."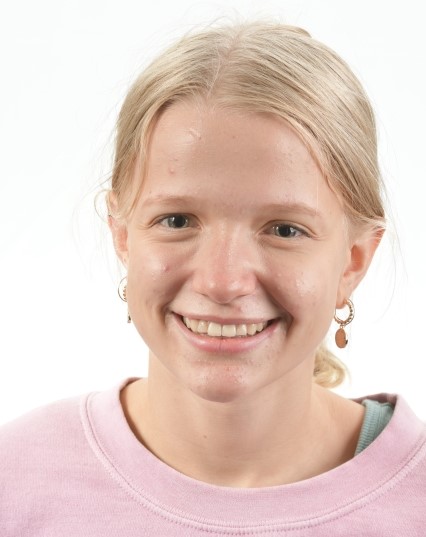 Tamsyn Arnold
"I was at Midlands Dance Theatre Centre for over a year and absolutely LOVED being taught by Susan and Brettany! They took my dancing to the next level and I appreciate everything they did for me. I left Midlands Dance Theatre to move to the UK and am now dancing at a performing arts school in England. I'm really grateful for everything I learnt at Midlands Dance Theatre Centre. Thank you for everything."
---
Cath Conway
"Dance has always been an important part of my life. I did both modern and ballet with Susan from 1990 until 2005 (when I was pregnant with my first child!), and am thrilled to still be a part of the Midlands Dance Theatre Centre family, formally know as Harlequin Dance Studio. I danced with the Harlequin Dance Company, performing in Durban & PMB, and competed in the SASAD Dance Festivals. With Sue's skilled guidance I passed my ISTD Modern Associate in 2002 with Honours, and began teaching for the studio, choreographing many dances for Studio productions, and for successful exam candidates. I am still teaching as a volunteer for an after school programme in the Sweetwaters area.
I have two daughters, aged 10 and 15, who started ballet with Midlands Dance Theatre Centre at the age of three. Susan is a brilliant teacher and I am so grateful they can be touched with her magic. They are very much in love with dancing, and are excited to continue their creative legacies with Sue and the MDTC team."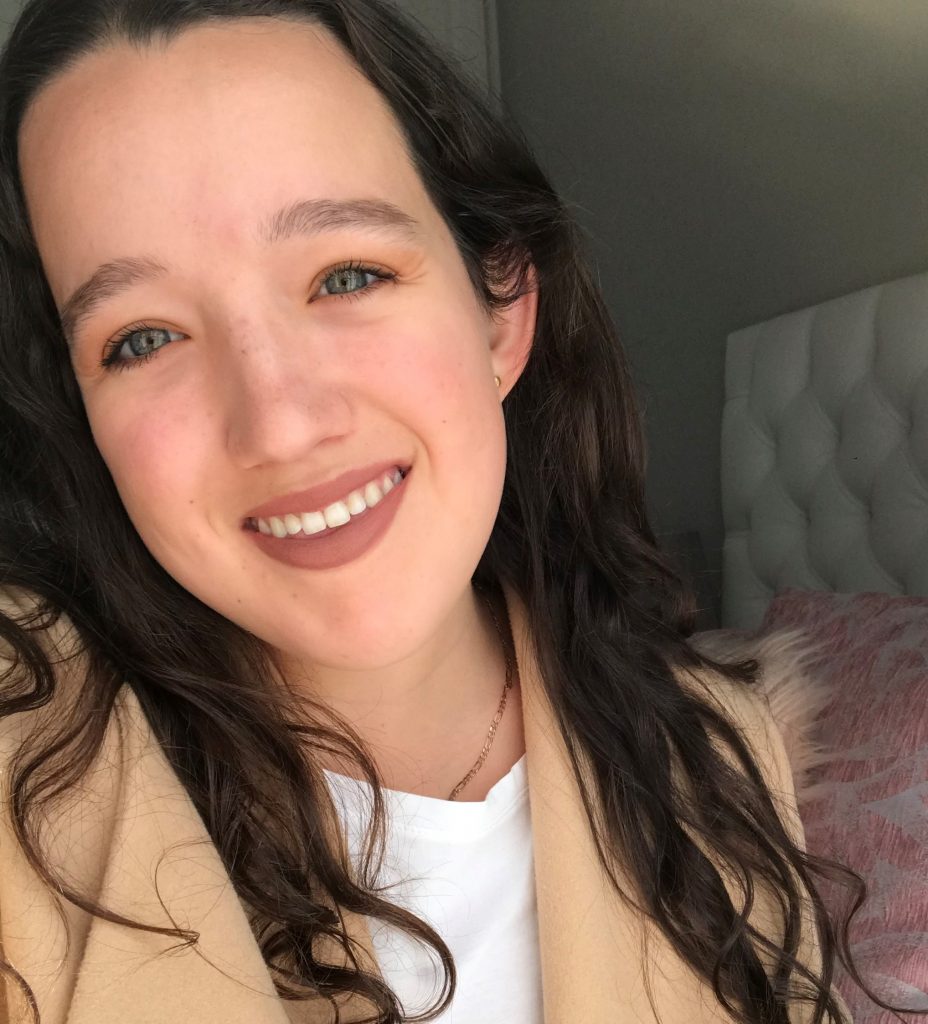 Micaela Abreu
"Being part of the Midlands Dance Theatre Centre was one of the best experiences I've had. I was part of the MDTC family from 2011 till 2018. It was only 7 years but it felt like way more.
Open Class was my favourite Monday class, where you could let loose, be yourself, push yourself out of your comfort zone and let your body go.
My all time favourite memory of MDTC comes from being part of the performance team. I danced in numerous shows at Hilton College, The Hexagon, The Playhouse and the Sneddon Theatre just to name a few. Every show was amazing. Just when you think Ms Susan and her team have given you the best performance, they outdo themselves again. The dances and costumes that they come up with is absolutely phenomenal.
It was definitely an honour being part of this team and the Midlands Dance Theatre Centre family."
---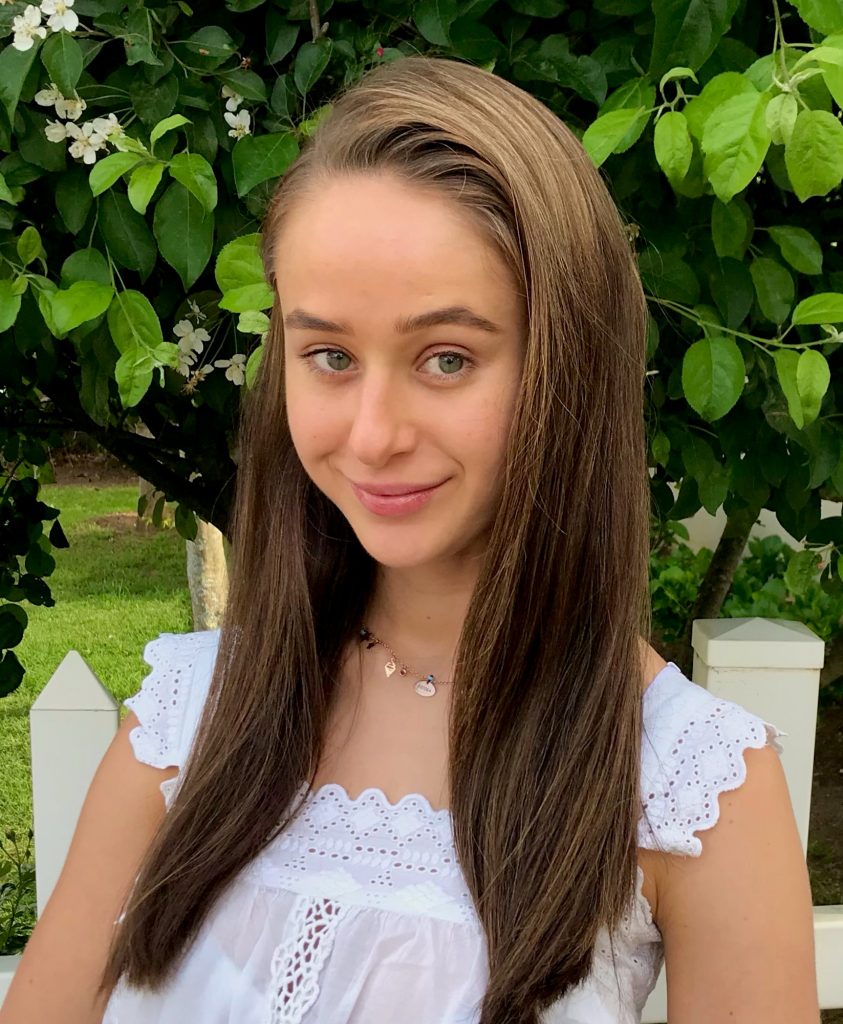 Nicola Oelofse
"When I started dancing with Midlands Dance Theatre Centre in 2015, it was a space in which I immediately felt welcomed. Susan cares for her dancers beyond being only students and takes into consideration our personal needs. I always felt that any uncertainties or problems I may face would be met with a respectful and gracious response.
I was apart of Midlands Dance for four years in which I spent most of my afternoons in classes. Susan always ensured we had opportunities to learn in unique ways both in class and through outside experiences. Her commitment to my growth as a dancer inspired my continual improvement and I believe the lessons I learnt here set me in good stead for my future endeavours of studying drama in the US. To dance in an environment where passion, love and care were at the forefront was a great privilege and one which I thoroughly enjoyed."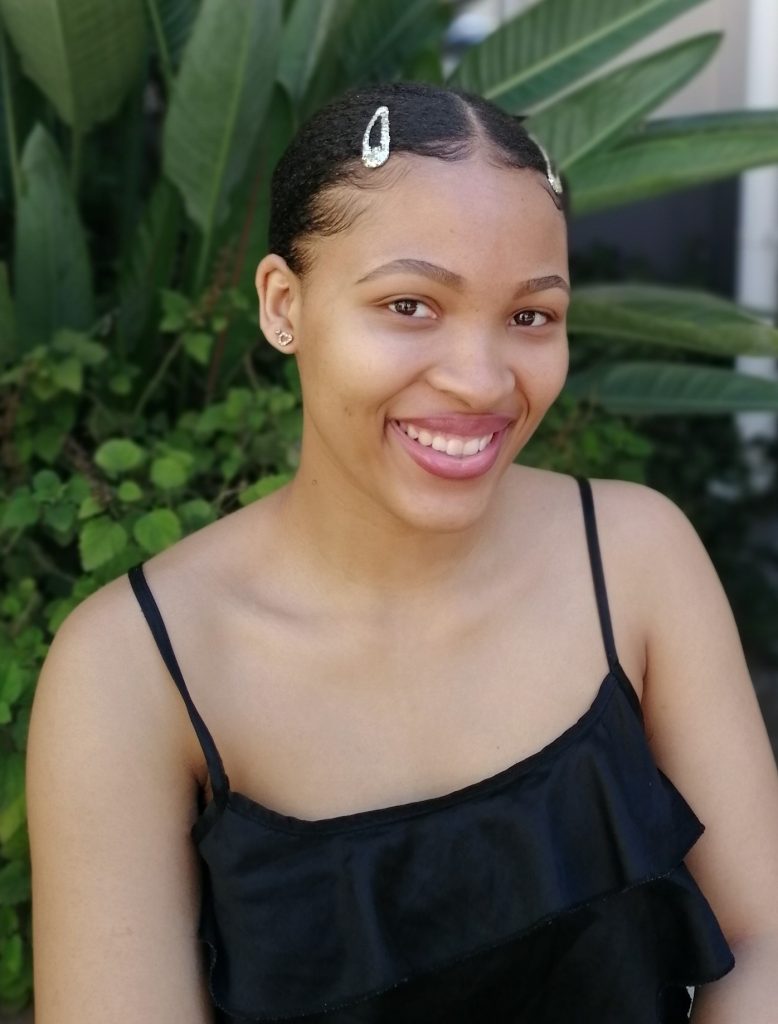 Abulele Peterson
"My name is Abulele Peterson and I was with the Midlands Dance Theatre Centre for 5 years. I initially did not have a dance background before joining the studio, but the classes were delivered in a manner which accommodated for this, which not only made me feel less anxious, but more confident and willing to participate.
I completed multiple Modern Dance exams, and this allowed me to grow as a dancer and performer, giving me experience in skills such as choreography and improvisation, as well as confidence to express myself through the art of dance, in front of an audience. During my 5 years with the studio, I was exposed to different genres such as Hip-hop and Contemporary Dance, and had the opportunity to be a part of dance shows and competitions in KwaZulu Natal."
---
Caroline Greatwood
"My name is Caroline Greatwood and I am 29 years old. I am from Pietermaritzburg, South Africa and I am living in Da Nang, Vietnam. I began taking ballet classes at the age of 3 with Midlands Dance Theatre Centre in 1994 and I danced my final show with them in 2017. I was also a dance teacher for the studio for many years.
Throughout my time with Midlands Dance Theatre Centre I was trained in Ballet, Jazz/Modern Dance, Hip-hop and Tap. I also studied my Modern Dance Associate through Miss Susan, which allowed me to become a qualified modern dance teacher. The studio became a second home to me as I spent all my free time there. I believe it to be the best dance studio in Pietermaritzburg. The classes are taught by qualified teachers who care about technique and correct training and you learn to become a disciplined and hard-working dancer.
I thoroughly enjoyed my time at the studio and I treasure every memory that I made with Miss Susan and my fellow dancers. I cannot recommend it enough for future dancers."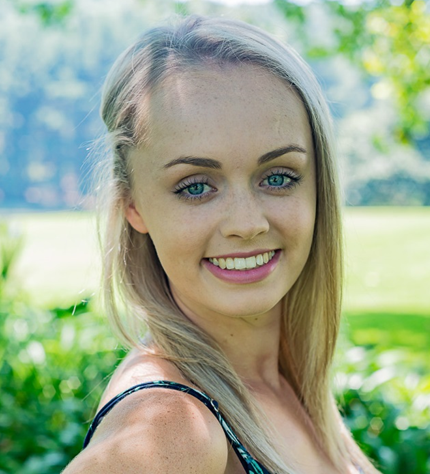 Lauren Greatwood
"My name is Lauren Greatwood and I was a member at Midlands Dance Theatre Centre (Harlequin Dance Studio when I started!) for 18 years! I started dancing in 1999 when I was four years old. I still remember my first ballet show "One Step Ahead 2000". I was a snow flake in Peter and the Wolf and I had practiced our ballet moves for months! However, when it got to show night I refused to get onto stage no matter the persuasion from Miss Susan or my parents! Fast forward many years later, I wouldn't think twice about not being on stage!
I will be forever grateful for my time at the studio. I have met so many special people and learnt so much from those around me. Being in the studio every afternoon has taught me so many life lessons that has translated into other areas of my life. Dance has taught me the importance of hard work and dedication and that hard work should always be done with a smile! It has taught me that there is always room for improvement and that we are always learning to better ourselves. What I have set my mind to, I have accomplished it. It has also taught me that team work is just as important as individuality. Dance has always pushed me out of my comfort zone and my self-confidence has grown because of it. I have now become a Foundation Phase teacher and I instill these values to my learners every-day. I would like to thank Miss Susan for always being an amazing role model. Our future generation of dancers are lucky to have you."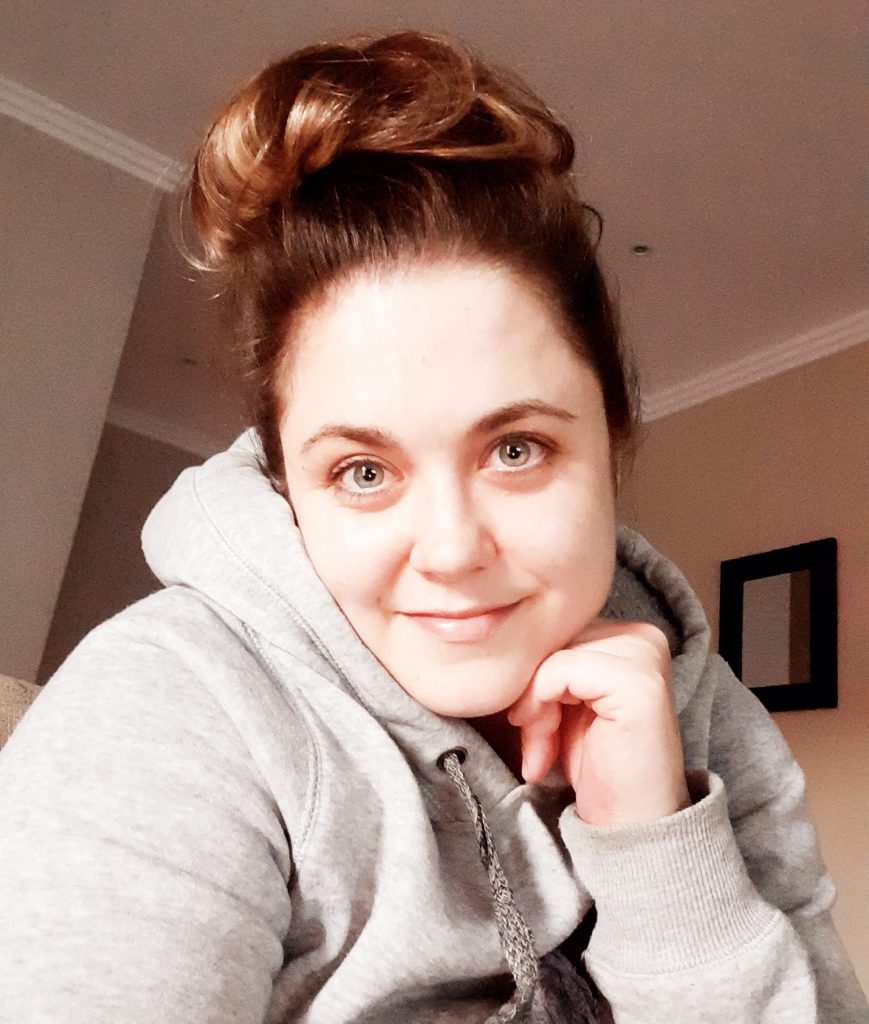 ---
Christine Harms
"I started dancing with Susan Cleary, a.k.a Miss Susan, when I was 6 years old. The studio was then known as Harlequin Dance Studio. By age 10 I was doing Modern, Ballet, Hip Hop and Tap. Dancing was the best part of my day and I was at the studio almost every day of the week. I was inspired by and looked up to the Associates/Senior girls. I always wanted to 'be like them' when I was older. The end of year shows every 2 years were my favourite. The nerves, excitement, smell of hairspray, adrenaline rush from the quick changes, the fancy outfits, lights, and the overall atmosphere. Just Amazing!
I also had the opportunity of being in the studio's 'Dance Company', which meant I got to be a part of dance shows that involved other studios/pupils in KZN. This was always a highlight. During the years I completed many dance exams, attended dance workshops and congresses, and found my love for choreography when Miss Susan started choreographic competitions at the studio.
In 2011, I completed my Modern Associate qualification, and from then I knew I was going to fully pursue being a dance teacher. In 2013, I moved to Durban and started teaching for Lorelle McCurrach at Maris Stella School. I also teach at preschools and free-lance. In 2015, I completed my Certificate in Ballet Teaching Studies through the Royal Academy of Dance (RAD). Since then, I have completed my Tap qualifications up to and including Silver Lower, through the Association of International Dance Teachers (AIDT). I am currently working towards completing my last 3 Tap qualifications. In January 2020, I was appointed Secretary position for the South African Society of the Advancement of Dance (SASAD).
I am now saying goodbye to all my happy memories in Durban, as I continue my journey with my husband in Johannesburg, in 2021.
I am so grateful to Miss Susan, for passing on her passion and love for dance, and inspiring me through my journey to becoming a teacher. She is where it all started. A home away from home and memories that I will treasure forever."
---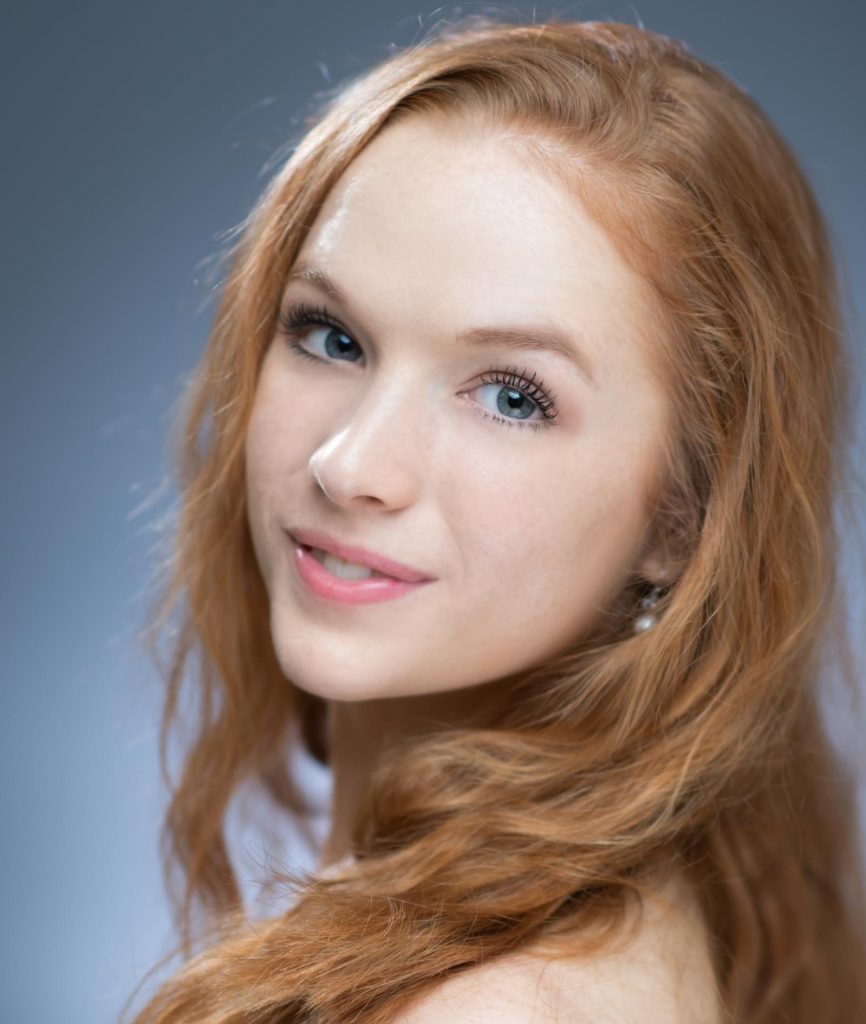 Chelsea Wewege
"My love for dancing and my desire to pursue a career in dance and performance all began during the days when I was a student with Susan at what was the Harlequin Dance Studio in PMB. I remember the studio being my second family, all my best childhood friends and mentorships were formed within the studio walls.
As a young 3 year old, I was mesmerized by the older dancers and inspired by the many, many opportunities we were involved in at that time. It was with Miss Susan where I found my enthusiasm for being on stage and performing. But not just performing, I learnt the skill of hard work and determination being given the opportunity to do my exams, performance awards, studio shows and school productions.
When I set my heart to pursue vocational training overseas, Susan was such a motivator and supporter of my dreams. Before I moved to London at 17, she reminded me not to forget where I came from, to not let go of my roots. I'm so proud of my roots, and that my dancing career really started in her studio. Since moving to London, I have graduated from Central School of Ballet with a first class degree and performed professionally with Vienna Festival Ballet in the UK.
I can't recommend Midlands Dance Theatre Centre enough. Whether you (or your child) are dancing for pure enjoyment or to pursue a career in dance, Susan and her team have the best experience and tools to give you the most special memories!"