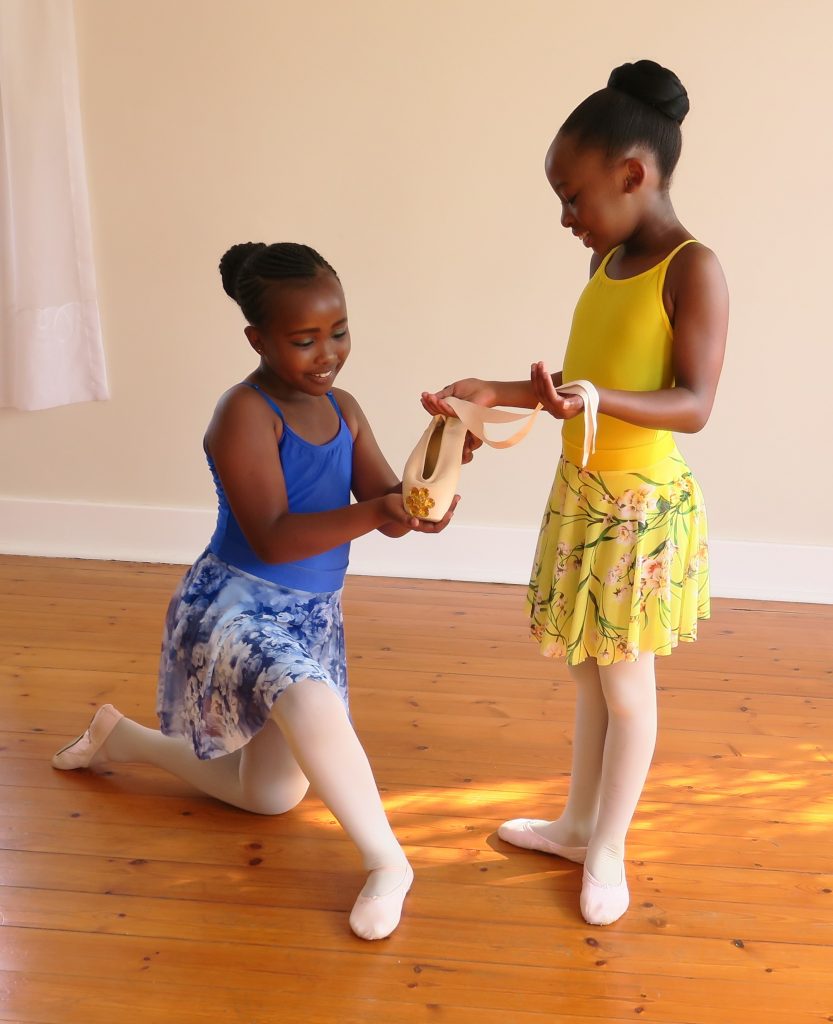 Ages: 3 years +
At Midlands Dance Theatre Centre we follow the Royal Academy of Dance method from Grades, Class Awards & Solo Performance Awards as well as all Vocational levels from Intermediate Foundation to Advanced 2 & the Discovering Repertoire syllabus.
Annually we do American Academy of Ballet Performance Awards from Levels 1-12. This gives the dancers a wonderful sense of achievement when they receive their medals and certificates.
Classical Ballet encourages a sound basic technique which is a foundation for all other styles of dance. It develops an understanding of posture, the body and musical interpretation, all essential to pure classical ballet.
What to wear:
Junior Ballet Girls:
~ Coloured Bra-top leotards (your choice except black & navy) ~ Matching coloured, circular skirts ~ Pink Ballet tights ~ Canvas Ballet shoes with elastic *(please do not buy from Mr Price Sport) ~ Hair in a neat bun.
Junior Ballet Boys:
~ White T-shirts/vests ~ Black shorts/leggings ~ White Socks ~ Black Ballet Shoes with elastics.
Senior Ballet Girls:
~ Any coloured leotard including black or navy ~ From L8, matching lace circular skirt ~ Pink Ballet tights ~ Canvas Ballet shoes with elastics.